K-Pop Lyrics Explained: What Is The Meaning Of 'JIU' By EXO's Lay?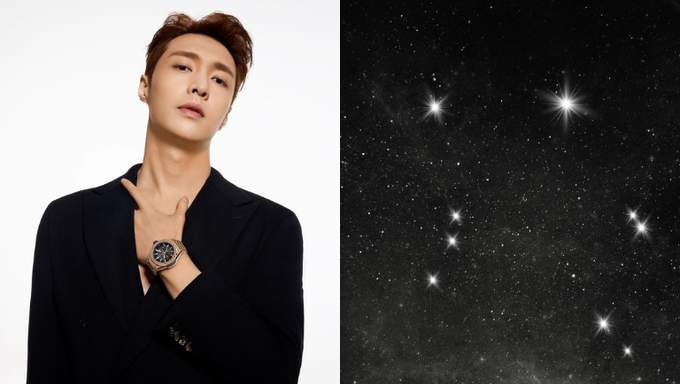 Welcome to the fifteenth article of our series, "K-Pop Lyrics Explained" where we analyze the lyrics to some of your favourite Korean songs. Previous, we explained WonHo's 'Blue', WEi's 'Starry Night', Park JiHoon's 'Serious', BTS' Jin's 'Yours', SF9's 'Trauma', WonHo's 'White Miracle', WINNER MINO's 'TANG!♡', Coldplay's 'My Universe' featuring BTS, MAMAMOO MoonByul and SEORI's 'Shutdown', BTS' V's 'Christmas Tree', KARD's BM's 'Lost In Euphoria', Suzy's 'Satellite', Sorn's 'Sharp Objects', Jay Park & IU's 'GANADARA', and NCT DREAM's 'Buffering (Glitch Mode)'.
You can find all our "K-Pop Lyrics Explained" articles in one place by clicking here!
This week, we're explaining an especially touching song by K-Pop's beloved, Lay from EXO. After announcing his departure from SM Entertainment, Lay released a tribute to his fellow EXO members and the last 10 years of his musical career in the form of a C-R&B track 'JIU'. The song was written, produced, co-composed and co-arranged by Lay himself, which reflects how deeply he has imbued it with his own emotions. This is Lay's soul on a record, and it deserves the world.
Before we get into the lyrics of 'JIU', it is important to take note of the title of the song first and foremost. 酒, pronounced 'JIU', is a Chinese character that directly translates to wine. However, 'JIU' can also mean "nine" and "eternity". Lay brings together the three homonyms to express a coherent message of everlasting togetherness and love that only sweetens with time.
The 9 bright stars pictured in the poster for the track represent the 9 members of EXO who light up the sky and will continue to do so forevermore. Lay dedicates 'JIU' to this eternal bond, to EXO.
For our analysis, we will be referring to the English translation of the lyrics to 'JIU' as provided by Lay in the official lyric video.
'JIU' starts off with a poignant prelude featuring voice recordings from the EXO members that instantly sets the tone of familial affection and nostalgia. In comes Yixing (Lay's real name) with poetry on his tongue as the R&B tune draws us in.
"This wine is as gentle as water / This wine is as frozen as ice / This wine is so strong, it uses our energy / Oh, it's a glass of wine like fire / A glass of wine like wind / A glass of wine like lightning, let's drink it and break the world's sorrow / It is as free as light / To enjoy as much to one's heart content / To be by your side in an instant, yeah / The last glass of wine / Cures everything / Fills the wound and reshapes the universe "
The very first verse of the song wonderfully parallels the powers each EXO member is endowed with in the group's fictional alternate universe. In the order of appearance in the lyrics, Lay evokes SuHo (water), Xiumin (frost), D.O. (Earth), ChanYeol (fire), SeHun (wind), Chen (lightning), BaekHyun (light), Kai (teleportation), and finally, himself (healing). Together, they create the empyrean wine, the immutable nine, EXO ("Years and years of carving the immortal galaxy").
"Our stories and time are passing by / We fight all the way and have never lagged / We are free to be passionate and fight for our way ahead / Will stand side by side longer than forever"
The legacy EXO has created has been the fruit of a labour of love despite the hardships they faced along the way. With endless possibilities ahead ("A glass to toast, to our future that never stopped / We are free to be passionate and fight for our way ahead"), Lay intimates a deep faith in EXO, promising to stand together till the end of time.
"We toast to this September wine, being with each other"
September is the month of harvest for wine grapes and thus symbolizes a time of celebration and abundance. Lay emphasizes "September wine" to convey a sense of completion and fulfillment as EXO celebrate their 10th debut anniversary.
"I have a glass of wine / Thank you for your gentleness along the way"
With a heart full of love, Lay puts forth a sincere "thank you" to his members for being the strongest pillars of support through these 10 incredible years.
"There are nine stars in this universe that have been in this fight / History books mark the immortal planets, they are fierce but also gentle / Each star will become part of history / After the innumerable ages / Our name is still being remembered"
Once again, Lay expresses his boundless conviction in the power of EXO, foretelling with pride that each member is destined to make history. Just like ten years have passed, thousands later, EXO will still be remembered as legends.
From the emotional import of the lyrics to the ethereal musical quality, everything about 'JIU' is as intoxicating and enchanting as wine. We cannot wait for what Lay has in store for us next.
What did you think of Lay's 'JIU'? Share your thoughts with Kpopmap in the comments section down below!