Top 10 Instagram Updates By K-Drama Actors (3rd Week Of April 2022)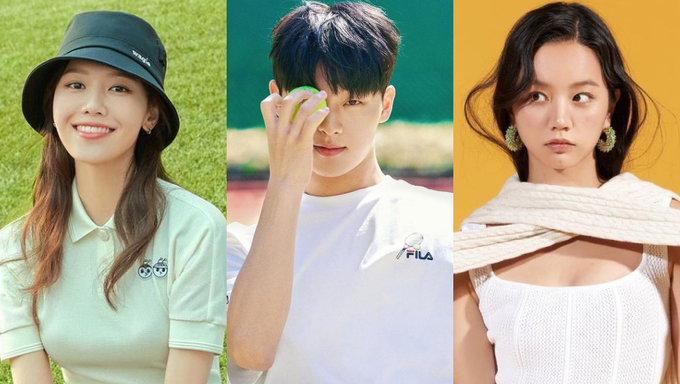 Hello everyone and welcome to the sixth edition of our weekly "Top 10 Instagram Updates By K-Drama Actors". You can read our previous selection by clicking here. This article will be showcasing some of our favorite updates and content shared on Instagram by K-Drama actors. From adorable selfies to drama announcements, teasers, ads, chill time with family and friends, magazine photoshoots, etc. At the end of the article, we would be taking a fun poll asking you which actor had the best update this week.
Here are our top 10 picks of the best Instagram update by K-Drama actors for the 3rd week of April 2022.
The actor who is set to enchant us with his role as Rieul in the magical musical drama "The Sound Of Magic" first captivates us with his charming smile in these pictures.
Dripped in Burberry, actor Wi HaJun stuns with his handsome visuals and fit physique in these pictures for DAZED Korea.
"Forecasting Love and Weather" actress Park MinYoung is the visual representation of spring as she looks so bright and cheerful in these pictures.
The "Again My Life" star sends a cupid shot straight to the hearts of fans with his adorable charms as he sends a thoughtful message of appreciation for fans.
Absolutely breathtaking, "Tracer" star Im SiWan completely takes our breath away with his iconic visuals in this update.
The "Our Blues" star looks like an adorable kid with his legs stretched out on the floor. His smile sends warmth to the hearts of fans as he looks so endearing.
Actress SooYoung takes us to the golf court and rightfully schools them in these stunning photoshoots.
Never have we seen a passport photo look this good. This looks like a cut-out from a fashion magazine. Actress Lee JooYoung looks absolutely stunning in this update.
The "Twenty-Five Twenty-One" star looks amazing in this photoshoot for star1 Magazine. Serving sporty vibes, he sure looks like the head and the most popular member of a sports team.
The actress looks like a supermodel in these pictures for GQ magazine. Her stunning visuals are top-tier and styled in these amazing colors, she looks even more stunning and we cannot take our eyes off her.
Which of these actors had the best Instagram update for the 3rd week of April 2022?
Apr 22, 2022 ~ Apr 29, 2022 (KST)
※You can vote multiple times without sign in.