Here Are The Top 5 Male Idol Member With The Most Attractive Monolids/Semi-Fold As Voted By Kpopmap Readers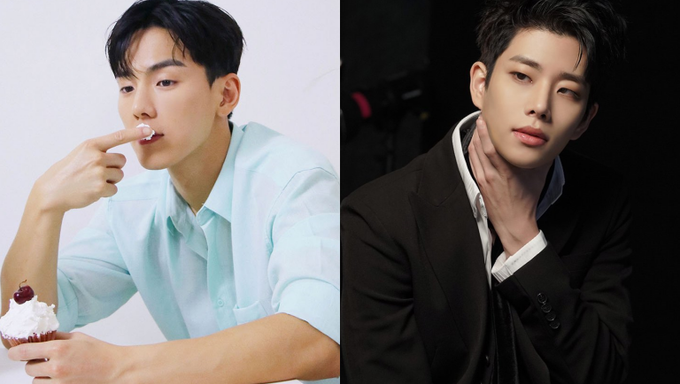 Monolids and semi-fold eyes are often considered one of the most beautiful and unique sets of eye shapes. And with these K-Pop idols, this statement is proven true as they always look absolutely stunning and captivating, sending waves of emotions across the hearts of fans with just a glance or stare.
On March 8, 2022, we took a fun poll asking our readers to vote for the idol with the most attractive monolids. We had a lot of votes cast and we thank you for your active participation in the poll.
The results are in! Here are the top 5 male idol members with the most attractive monolids/semi-folds according to Kpopmap readers based on the data retrieved on the 22nd of April, 2022.
MONSTA X ShowNu's captivating visuals have many charms which include his stunning eyes. Making the hearts of fans swoon harder for him every time he blinks, he comes in 1st place with 1,123 votes on the poll.
Ong SeongWu"s eyes are the gateway to heaven as he always leaves fans stunned whenever he looks in their direction. With 412 votes, he comes in second place in this poll.
Often regarded as one of the most handsome K-Pop idols, BTS V's eye shape is one of the most charming features that have garnered him tons of adulation. With 147 votes, he places 3rd in this poll.
His prince-like visuals and captivating good looks stem from how stunning his eyes look. Fans have noted this stunning feature of his looks and with 86 votes, he places 4th in this poll.
His endless charms have taken the hearts of many fans who simply cannot help but be stunned by how beautiful his eye shape is. With 66 votes, he places 5th in this poll.
Find out all the rankings below.
If you still want to cast your vote, you can below as the vote is always open.
Which idol do you think has the most attractive monolids? Let us know in the comments section below.