5 K-Pop Idols We Would Love To See On "Mindset" By DIVE Studios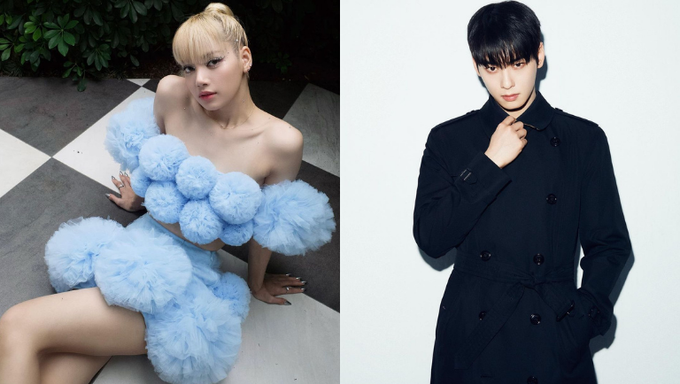 Bringing a revolutionary wind of change in the K-Pop industry, "Mindset" by DIVE Studios is a platform for artists to share their deepest, most personal, and intimate stories in an attempt to open up a sympathetic discourse about mental health, healing, and growth. So far, artists like PENTAGON's JinHo, HongSeok, and Kino, (G)I-DLE's Minnie, GOT7's Jay B, Eric Nam, EPIK HIGH's Tablo, Ashley Choi, The Rose's WooSung, Jae, Seori, KARD's BM and more have created their own "Mindset" content, imparting valuable lessons on life, self-love, passion, dreams, creativity, and so on.
Recently, "Mindset" by DIVE Studios posted a tweet asking fans to "manifest" the artist they would like to see on the platform the most. You can see the tweet below!
I am manifesting ___________ to create their own Mindset content.
⠀
cc: https://t.co/FTpHnf6E5L

— Mindset by DIVE Studios (@mindset_dive) April 24, 2022
While fans had numerous requests, here are 5 artists we think would be perfect for "Mindset"!
A pioneer in his field, SHINee's Key holds the kind of real-world wisdom that could save a life. It would not only be thoroughly enjoyable but also deeply enlightening to take a peek into the recesses of his mind and chart the story of how Kim KiBum became SHINee's Key.
There's much to learn from HyunA, especially when it comes to loving and respecting one's own self and standing up for what you believe in. HyunA's MINDSET would give listeners a chance to see the world through her eyes and understand how she colours it in with the magic of her own wondrous spirit.
Being the leader of the world's greatest musical act is a much grander and more complicated responsibility than we could ever imagine. The pride and joy of the K-Pop industry, BTS' RM would certainly have one helluva story to tell, and we cannot wait for him to get candid.
For an idol who is the very emblem of perfection, whether that be in terms of his talent, visuals, or personality, it is not often that Cha EunWoo has openly addressed his personal concerns. "Mindset" would be the ideal platform for EunWoo to embrace his vulnerability and, in the process, help others do the same.
Finally, this list would never be complete without one of the most inspirational K-Pop idols, BLACKPINK's Lisa. Lisa's journey from a trainee in a foreign land to a global icon speaks volumes of her perseverance, sincerity, and hard work. Hers is a story that needs to be told, and we hope "Mindset" makes it happen soon.
Which K-Pop idol do you want to see on "Mindset"? Share your thoughts with Kpopmap in the comments section down below!