Top 10 Instagram Updates By K-Drama Actors (4th Week Of April 2022)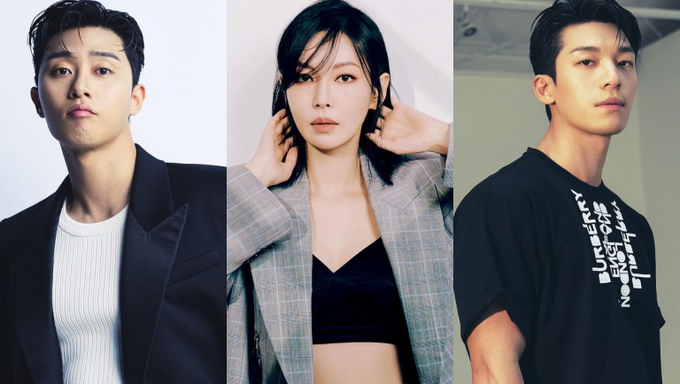 Hello everyone and welcome to the sixth edition of our weekly "Top 10 Instagram Updates By K-Drama Actors". You can read our previous selection by clicking here. This article will be showcasing some of our favorite updates and content shared on Instagram by K-Drama actors. From adorable selfies to drama announcements, teasers, ads, chill time with family and friends, magazine photoshoots, etc. At the end of the article, we would be taking a fun poll asking you which actor had the best update this week.
Here are our top 10 picks of the best Instagram update by K-Drama actors for the 4th week of April 2022.
Actress Mun KaYoung leaves fans and viewers awestruck by her stunning beauty with this amazing picture DAZED Korea.
2. On JooWan
The multitalented actor is set to put on his diverse talents on display as he stars in the musical "Sandglass".
One of the hottest actor right now, who with the flash of his smile turns every viewer into a fan, the actor's handsome features is just one of the many reasons why everyone is falling in love with him, left and right.
With a number of prominent upcoming projects, actor Park SeoJun first quenches the thirst of fans as he looks handsome as ever in these pictures for lifestyle and fashion magazine, Harper's Bazaar.
Wi HaJun is one of the most handsome K-Drama actors today and as such, it is no surprise that he is also one of the most sought after by fashion and lifestyle brands. With updates like these, he continues to make people fall in love with his handsome looks and fit physique.
Rising actor Yoon ChanYoung celebrates his birthday with fans with this Instagram post. The "Hope or Dope" actor looks edgy and stylish in this outfit, and even with his back turned to us, we can still feel the magical aura that makes people fall in love with him.
Actress Shin MinA's portrayal of her character in the series "Our Blues" is so thought-provoking, brilliant, and emotional. And with this update, through her facial expressions, we are reminded how much of a talented actress she is as she deeply immerses herself in the role.
The actress displays her fairy-like beauty in this advert for health and beauty brand Goodal
A complete serve! Looking dapper in this suit and glasses actor NamKoong Min gives fans an update on his outfit of the day.
The actress shows her beauty is timeless as stunning as ever in these pictures for Marie Claire magazine
Which of these K-Drama actors had the best Instagram update this week?
Apr 29, 2022 ~ May 06, 2022 (KST)
※You can vote multiple times without sign in.