Top 4 Korean Web Dramas To Have On Your Watchlist This May 2022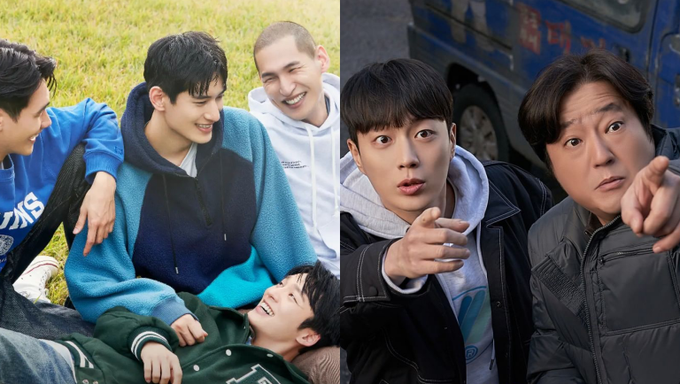 Is your drama watchlist ready for May? If not, don't worry. We are here to help you make your selection for the new month.
In our previous list, we recommended dramas starting in May (here). Let's have a look at the web dramas streaming this month.
Here is a selection of 4 web dramas streaming in May not to forget to watch. (This list only includes web dramas).
When: From May 4
Cast: Kwak DoWon, Highlight's Yoon DooJoon, Han GoEun, Park WonSook, Jeong DongWon
Genre: Comedy
Summary: Goo PilSoo, the owner of a chicken store with a family but no house to live in, and JeongSeok, a young businessman who has items but no money to start a business, are engaged in a life-friendly human comic drama.
Why look forward to it?: The dynamic between these drastically different characters promises to create some interesting situations. We will also get a chance to see more of Highlight Yoon DooJoon's acting for the first time in a while.
When: From May 13
Cast: Han HyeonJun, Kim TaeHwan, Ryu InAh
Genre: BL, Romance, Youth
Summary: "Love Class" is a youth BL drama about the journey of first love. The story is full of excitement through the main characters who learn the meaning of family and community against the backdrop of a university lecture.
Why look forward to it?: Everybody loves a good campus drama, especially when it's a BL. It promises to be a feel-good watch that could potentially become a comfort drama. The rookie actors in the cast are also extremely handsome and we are excited to see how their romance will progress.
When: From May 13
Cast: Lim JiYeon, Yun KyunSang
Genre: Mystery, Thriller
Summary: "Rose Mansion" is a mystery thriller in which JiNa comes home to find her sister missing and faces an unexpected truth as she tracks down suspicious neighbors with detective MinSu.
Why look forward to it?: This story promises a great character arc from Lim JiYeon. She is a character who has to overcome her inferiority complex in order to fulfill the mission and find out the truth about her sister. This is all while dealing with Yun KyunSang's stubborn character who helps her.
4. "Welcome to Wedding Hell"
When: From May 23
Cast: Lee YeonHee, Lee JinWook
Genre: Romance
Summary: A story about a couple who is preparing for married life and all of the realities that come with it.
Why look forward to it?: This will be a realistic portrayal of a theme that tends to be portrayed in happy endings. The struggles that they will face should make for an interesting dynamic between the otherwise happy couple.
Which web drama will you be adding to your watchlist? Let us know in the comments!