"The Girl Downstairs" (2022 Netflix Drama): Cast & Summary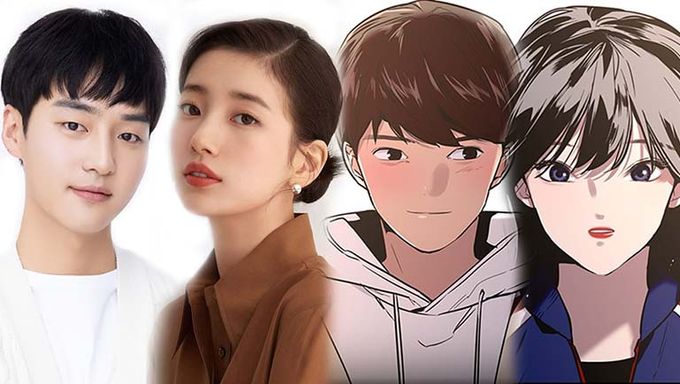 "The Girl Downstairs" is about a normal college student who moves into a share house with a famous Idol. 
This drama is adapted from the webtoon "The Girl Downstairs" (이두나! in Korean) written by Min SongAh (민송아).
This is just one of the many drama adaptions coming out this year. Check out the list of drama adaptions being released in 2022 here. 
Suzy and Yang SeJong are in talks to play the leads in this drama. 
Top Hallyu star Suzy has starred in the dramas "Start-Up", "Vagabond", "While You Were Sleeping" and "Uncontrollably Fond."
Award-winning actor Yang SeJong has had major roles in the dramas "My Country", "Still 17", "Temperature Of Love", and "Duel."
Suzy's agency, Management Soop, told MBN Star on the 10th, "Suzy has received an offer to appear and is reviewing it."
Likewise, on the 20th, Yang SeJong's agency, Blossom Entertainment, told Sports Today, "Yang SeJong has received an offer to appear and is currently reviewing it." If Yang SeJong accepts this role it will be his first project after his military discharge in November 2021. 
"The Girl Downstairs" is directed by Lee JungHyo, who also directed the popular dramas "Crash Landing on You", "Life on Mars", and "Romance is a Bonus Book."
"The Girl Downstairs" is serialized through Naver Webtoon. It started serialization in 2019 and continues to this day, receiving love from readers.
Here is more information. 
We will keep updating, stay tuned.
The Girls Downstairs (2022)
Information
Title: The Girl Downstairs / Iduna! / 이두나!
Director: Lee JungHyo
Writer: – 
Network: Netflix 
Runtime: From 2022
# of Episodes: –
Genre: Youth, Romance
Language: Korean
Summary
"The Girl Downstairs," tells the story of Idol Lee DooNa, who suddenly chooses to retire, and Lee WonJoon, a freshman in college, living in the same share house.
Cast
Suzy (in talks) as Lee DooNa 
Lee DooNa decided to retire while she was the main vocalist of the girl group Dream Sweet. She returned to Minsong University's Department of Theater and Film and takes unpredictable steps, such as living in a share house in a university district with another student. 
Yang SeJong (in talks) as Lee WonJoon (webtoon character Lee Joon)
Lee WonJoon is a freshman at university. He moves into a shared house with another student who ends up being a famous Idol, Lee DooNa.
Teaser & Posters
-to be updated-
About the webtoon
"The Girl Downstairs" (이두나! in Korean) is a webtoon written by Min SongAh (민송아).
"When Joon moves into his new apartment on his first day of college, he wasn't expecting beautiful ex-celebrity DooNa to be living downstairs. Joon tries to avoid her at first, but finds himself growing more and more curious about her mysterious life." – WEBTOON
You can read the webtoon in Korean here, and in English here. 
Have a glimpse at the webtoon below.