3 Ahn HyoSeop Dramas You Should Binge Watch This Weekend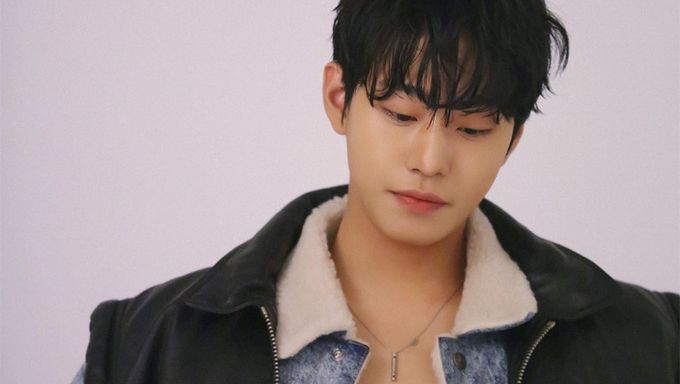 Before he was the CEO that everyone loved, Ahn HyoSeop has displayed his exceptional acting talents and versatility in many K-Dramas.
Regarded as one of the most talented and popular K-Drama actors today. He gains massive popularity with each project he works on, and not stopping in tracks, the multitalented actor and singer continue to amaze fans and viewers with everything he does.
While many might be first stricken by his stunning visuals, his acting talents always seals the deal as he always flawlessly portrays the story of his character, presenting unique charms of their stories that make viewers relate, root for, and/or fall in love with them.
A rower with the charms that could make the hearts of every Nunas beat faster, an astrologer on the quest for vengeance, and a brilliant doctor with a questionable past, here are 3 dramas starring Ahn HyoSeop that you should add to your watchlist this weekend.
He might have not won the heart of Woo SeoRi played by Shin HyeSun. But he definitely won the hearts of many viewers with his youthful energy and a personality that was as charming as the word could get. The story follows a brilliant violinist who tries to adjust back into the world after being in a coma for 13 years.
She somehow reconnects with Gong WooJin (played by Yang SeJong) a set designer who had deep feelings for her when they were younger and also caused the accident that led to her coma. In this drama, Ahn HyoSeop plays the role of Yoo Chan, Gong WooJin's nephew who is also the captain of the rowing team, and falls in love with Woo SeoRi.
The hospital drama continues to take viewers on its interesting journey as it picks off, 3 years later from where it left off in season 1. Ahn HyoSeop plays the character of a brilliant doctor Seo WooJin who has been shunned by his fellow doctors after testifying against his mentor and a senior colleague in his former hospital. In search of a fresh start and a chance to keep practicing medicine, he accepts the job to work with Teacher Kim at Doldam Hospital.
While working, he comes in contact with EunJae (played by Lee SungKyung) a doctor who he has been in love with but tries to hide his feelings for. A story of love, redemption, justice, and an introduction to various medical terms and practices, this riveting series is definitely one you need on your watchlist this weekend.
The historical drama tells the tale of two lovers whose past has led to a conflicting future. Ha Ram (played by Ahn HyoSeop) sees his life go through a drastic change when he not only gets blind during a rain-making ritual but is also possessed by the demon king. Despite his challenge, he grows up to become a brilliant astrologer with the ability to tell the future. A given by day and a son with a plot for revenge by night, he slowly gains power amongst the royal family and gained the trust of the king who was responsible for not just the demise of his family but also his blindness.
As he slowly plots his way towards achieving his goal, his life is once again recognized he begins to have interactions with Hong CheonGi (played by Kim YooJung) the daughter of a painter who was initially born blind but miraculously regained her sight during the rain-making ritual. Following in her father's footsteps, she becomes a talented painter and is given the order to redraw the painting that will be used to trap the Demon king. Falling in love with each other, their fate becomes twisted as the demon trapped in the body of Ha Ram, seeks to collect his eyes from Hong CheonGi. Ahn HyoSeop's incredible performance in this series gained him notable recognition.
Which of these K-Dramas are you watching this weekend.