Top 3 Male Idols With The Most Actor-Type Faces As Voted By Kpopmap's Readers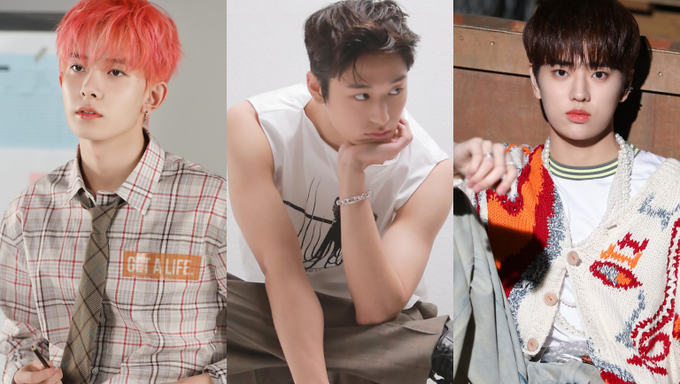 While many K-Pop idols might have made their entertainment debut and gained prominent popularity as an idol, oftentimes, we have seen them also verge into acting, wowing fans and viewers with not just their impressive acting skills but also their visuals.
In simple terms, having an actor's face means being extremely handsome and having a confident aura that captivates the sense of the audience and keeps them glued to their screens.
We took a fun poll asking our readers to vote for some of the male K-Pop idols who are yet to star in a drama but have the face of an actor. We received a lot of votes and we thank you for your active participation.
The results are in! Here are the top 3 male K-Pop idols who have the actor-type face as voted by Kpopmap's readers.
A face you definitely cannot get tired of looking at, ENHYPEN HeeSeung's facial structure and his unique features make him the perfect fit for an acting-dol. Always leaving fans astonished by his handsomeness on stage, if he ventures into acting, he will definitely make the hearts of viewers swoon with not just his incredible visuals. With 65.9% (334,624) of the total votes, he ranks 1st on this poll.
THE BOYZ's JuYeon's striking visuals do not just have the power to captivate and intrigue the senses of fans on stage but also on TV too. With his facial features that do not just leave a memorable note s in the minds of viewers, the idol places 2nd on this poll with 29.2% (148,099) of the total number of votes.
Once you see him, you're locked in his ethereal visuals and are stricken by an innate desire to keep staring at him. Always having the gaze of fans and viewers locked on him on stage, his handsome features exude a certain level of charisma and elegance that befits an actor. With 4.3% (22,019) of the total votes, he ranks 3rd on this poll.
You can check out the poll below.
Which of these idols has the best actor-type face? Share your thoughts with us in the comments section below.