Find Out More About "The Witch": The Revolutionary Webtoon Getting A K-Drama Adaptation Starring GOT7's JinYoung & Roh JeongEui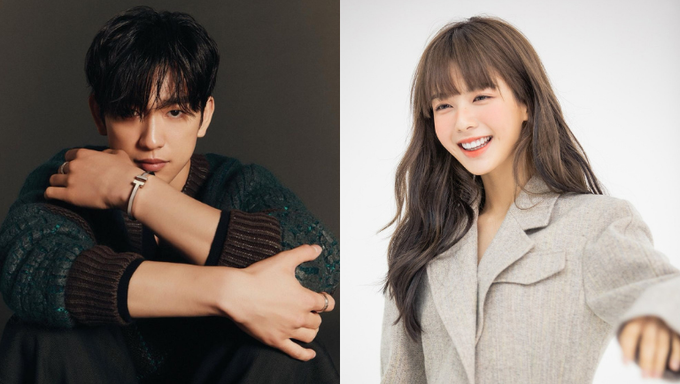 Coming from the trailblazer of Korean webtoons, Kang Full, "The Witch" is set to be adapted into a K-Drama in 2022! Adding to an already incredible roster of webtoon adaptations slated for production/release this year, "The Witch" is highly anticipated, especially owing to its cult status in the industry.
GOT7's JinYoung, who most recently appeared in the spy action film "Yaksha: Ruthless Operations" and is set to lead "Yumi's Cells Season 2" has been cast in the main role of Lee DongJin alongside Roh JeongEui, who will be playing the eponymous "witch" Park MiJeong.
Take a look at the webtoon below!
Known as one of the finest works by author Kang Full, "The Witch" tells the story of a young girl who is ostracized from society due to strange occurrences around her. As a student, her extraordinary presence drew many suitors, but their courting ended in misfortune, earning her the nickname, "the witch".
Vicious rumours portraying her as the bearer of bad omens forced her to drop out and lead a secluded life away from people, convinced that grave danger will befall anyone who dares come close to her. Years later, MiJeong works as an English translator remotely, assisted by her friend Heo EunSil.
Lee DongJin used to be MiJeong's classmate who desperately sympathized with her predicament but didn't quite know how to make things better for her. As time passed, he became a data miner but MiJeong never left his mind.
This led him to an investigative rabbit hole as he attempted to debunk the allegations against her but was disappointed to discover that the only line of connection between all of the accidents MiJeong was blamed for was the victims' relationship with her.
Soon after, DongJin bumps into MiJeong and is moved by her isolated way of life. He plunges into the investigation once again with renewed zest, determined to uncover the complete truth this time around, even if that means risking his own life. The timeline of the webtoon thus opens with DongJin's disappearance, after he confesses to his friend that he must go to "that girl".
You can read the webtoon in Korean here.
DongJin has a straightforward and conscientious personality. He can be reckless but not without reason and is fiercely loyal. On the other hand, MiJeong is someone who has come to terms with her loneliness. She can only enjoy true freedom when the world is sleeping and as such, leaves her house only at 3:30 AM every night. Gripped by the fear of being deemed a witch and more importantly, harming those around her, MiJeong keeps to herself but DongJin's resolve to clear her name is set in stone. Thus begins the poignant story of how a man fell in love with a "witch".
It will be interesting to see how JinYoung and Roh JeongEui bring these iconic characters to life on screen. Are you excited for "The Witch"? Share your thoughts with Kpopmap in the comments section down below!