(G)I-DLE's MiYeon & Actor Na InWoo's Heart Fluttering Height Difference Is Straight Out Of A K-Drama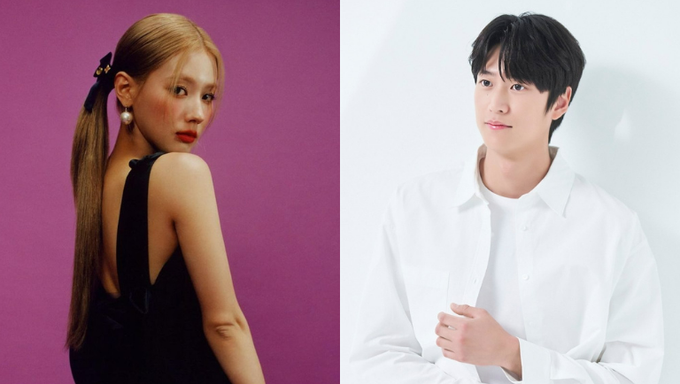 (G)I-DLE's main vocalist MiYeon has officially made her mark as a soloist in the music industry with the release of her debut mini-album "MY" and its lead single 'Drive'. As has been the norm recently, MiYeon created the "Drive Challenge" on Instagram and TikTok to celebrate the release, featuring point choreography from the title song.
So far, celebrities like Yoon JiSung, MAMAMOO's MoonByul, LE SSERAFIM's Kazuha, LIGHTSUM's Hina, NaYoung and YuJeong have participated in the challenge, besides, of course, the (G)I-DLE members themselves. What was even more impressive and wholesome was that MiYeon welcomed her staff members to join the challenge too!
While all of these videos were entertaining and unique in their own ways, there was one pair that took over the internet's heart: MiYeon and Na InWoo. One of the most versatile, talented, and hard-working actors in the entertainment industry, Na InWoo is a true rising star. Much like MiYeon herself, Na InWoo is also signed to CUBE Entertainment, which makes them colleagues.
In the video, Na InWoo is seen rocking a pair of sunglasses, which he later offers to MiYeon. As the two stand side by side, the height difference is absolutely adorable! MiYeon is 161 cm tall, whereas Na InWoo's height is 189 cm, leaving a difference of almost 1 foot!
Netizens are comparing this height difference to couples straight out of romance webtoons because it is just that dreamy! Naturally, this has brought fans' attention to the extraordinary chemistry these two artists would have, if they were cast in a K-Drama together (especially a webtoon-based K-Drama).
On the other hand, fans who are new to the actor are being introduced to his towering physique for the first time. Needless to say, their astonishment is well-expressed.
Do you think MiYeon and Na InWoo should be cast in a K-Drama together? Share your thoughts with Kpopmap in the comments section down below!