Top 10 Instagram Updates By K-Drama Actors (2nd Week Of May 2022)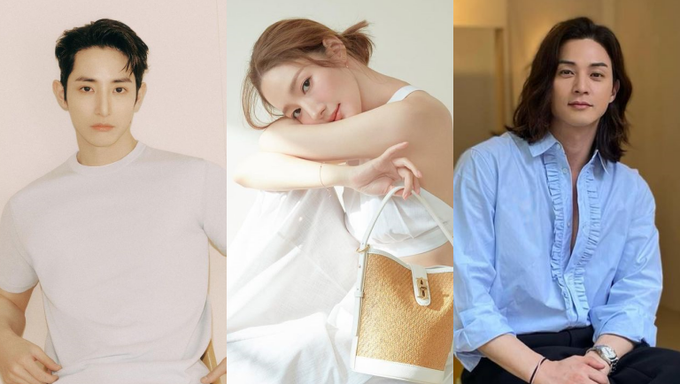 Hello everyone and welcome to the ninth edition of our weekly "Top 10 Instagram Updates By K-Drama Actors". You can read our previous selection by clicking here. This article will be showcasing some of our favorite updates and content shared on Instagram by K-Drama actors. From adorable selfies to drama announcements, teasers, ads, chill time with family and friends, magazine photoshoots, etc. At the end of the article, we would be taking a fun poll asking you which actor had the best update this week.
Here are our top 10 picks of the best Instagram update by K-Drama actors for the 2nd week of May 2022.
Congratulations all around as the talented and stunning actress becomes a Fendi ambassador.
From Paris with love. The beautiful actress captures our hearts as she shares scenes from her visit to the city of love.
Actor Yim SiWan shares an adorable selfie with Girls' Generation's YoonA at the 58th Baeksang Arts Awards. With their faces beaming with smiles, we can't help but swoon over the cute picture.
A side profile never looked so good! The rising actor has been sharing updates of his new profile shot and this picture makes our hearts grow fonder of his remarkable visuals.
Your pov on a cute date with the lovely actress. Looking stunning in a white flowy dress, sneakers, and barely any makeup on, the actress is serving the best girlfriend material vibes with a chic style.
The actor looks so dapper and exquisite in this patterned suit jacket and vest. Completing his look with a pair of stylish sunglasses, he oozes off a distinguished aura of a rich CEO about to board his expensive speed boat.
7. Kim JiHoon
The brilliant actor looked so poised and elegant as he raises awareness and support for environmental protection with the #Saveearthsskin campaign.
The famous actor shares an update after a long time by showing off his fit physique in the plain white tee while out on a stroll. Even from his broad back, you can feel just how charming and attractive he looks.
The actress looked stunning in these soft pastel colors as she models for fashion brand J.ESTINA Bag. With a bright smile and her fairy-like beauty, she looks effortlessly chic and radiant in these pictures.
A man of many talents, actor Lee SooHyuk has many charms that could make anyone fall easily in love with him and one of them is his outstanding good looks, Looking extremely handsome in these images, is no surprise that the actor has been tagged as the most good looking Grim Reapers following his role in the ongoing K-Drama "Tomorrow".
Which of these K-Drama actors had the best instagram update this week?
May 13, 2022 ~ May 20, 2022 (KST)
※You can vote multiple times without sign in.