SECRET NUMBER Guide To Help You Choose Your Bias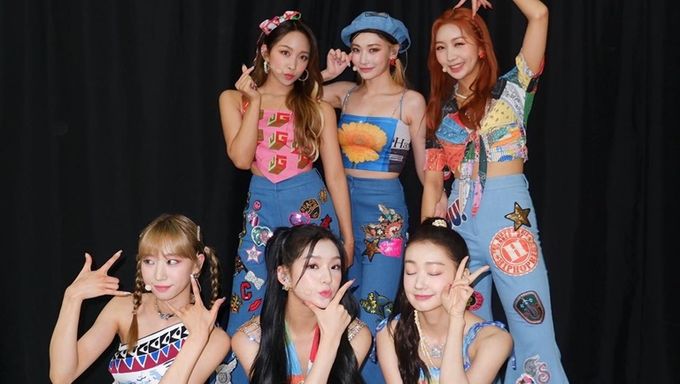 Are you curious about the SECRET NUMBER girls? Whether you are a new stan of the group, a long-term fan, or just an astrology freak, you should find our article helpful to get to know them better.
We will shortly introduce each of the girls, describe their personality traits, and share their blood types as well as zodiac signs.
As Kpopmap's readers come from various countries we will include sidereal zodiac signs. Korea uses the zodiac chart based on tropical dates, which might make slight differences. Tropical dates vary from the sidereal ones by a few days because it is calculated with two different calendar systems. The exact dates change every year depending on calculations.
Now, let us introduce you to SECRET NUMBER!
She is a real perfectionist who always strives to do their best, even when it comes to daily tasks. Because of that, she stays organized and takes care of herself well. Despite her busy schedule, there is always something creative she entertains herself with, she has many hobbies and greatly enjoys time alone. From the start, Dita charms people with her bright and friendly personality.
Blood type: A
Sidereal zodiac sign: CAPRICORN
She has a very innocent personality. SooDam is a calm person, she doesn't disturb anyone's personal space and is very respectful. She is more reserved than other members, so you might see her get nervous in stressful situations, but the singer never gives up on completing a task. Her vibe is adorable, to the point you wouldn't pay attention if she made a mistake.
Blood Type: A
Sidereal zodiac sign: SCORPIO
She is a very ambitious person, who dreams big and does not limit herself. She handles stress pretty well and adapts to any kind of environment. which also proves how confident she is. Zuu feels most comfortable surrounded by other people. Thanks to her cute personality, the singer becomes friends with anybody instantly.
Blood Type: B
Sidereal zodiac sign: ARIES
She is the life of the party – she always tries to entertain everyone, by making jokes and goofing around. Jinny is full of energy and likes to be the center of attention, so you can often see her acting loudly. The idol tends to get nervous about her performances. She has a spontaneous character and goes with the flow.
Blood type: B
Sidereal zodiac sign: AQUARIUS
She has a very caring personality and often acts protective over other members. She is an emotional person and always approaches life with deep thoughtfulness, trying to be a better person. Generally, Léa is very positive and intends to see the best in life, she is very motivated to achieve her goals. The singer attracts people easily thanks to her selfless personality.
Blood type: B
Sidereal zodiac sign: LEO
You can always rely on her and ask for help. She is a person with a down-to-earth approach, who is put together and diligent. When making decisions, the idol relies both on her heart and mind. She isn't afraid to let her emotions out, to show people her genuineness and gratitude. MinJi is a kind of soul who can clear up the atmosphere and become a mediator when it's needed. She is respectful and doesn't steal the spotlight of other members.
Blood type: O
Sidereal zodiac sign: ARIES
After reading the article, which one of the SECRET NUMBER girls would you choose as your bias? Do you share your zodiac sign with any of the girls?