Kpopmap Mood Playlist: Sleeping In On A Rainy Day (Best Of Soft, Chillwave K-Pop)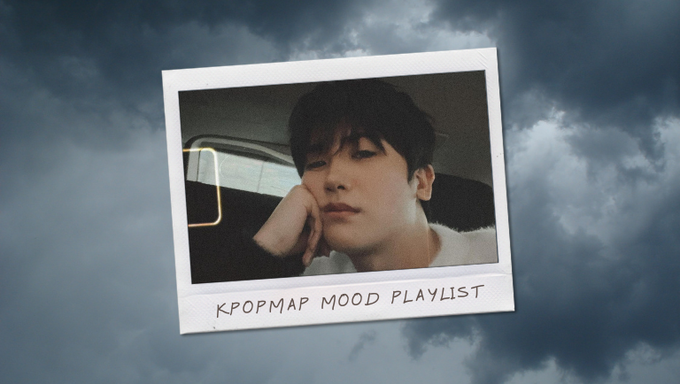 Welcome to the twenty-sixth article of Kpopmap's weekly series: Kpopmap Mood Playlist! In this series, with articles released every Friday, we create a playlist of unique songs across various genres such as K-Pop, K-Rock/Indie/Hip-Hop/R&B, ballads, city pop, and more, exclusively curated for a very specific mood. Through this series, we want to introduce you to artists and genres as well as give you the perfect collection of songs to jam out to, regardless of how particular your mood is. You can even request a playlist in the comments down below!
You can find all our "Mood Playlists" by clicking here!
Nothing is sweeter than the first splash of summer rain on a day when you can shut out the world and simply, rest. Kpopmap has the perfect playlist for this mood! Rejuvenate your senses with the best of soft, chillwave K-Pop and allow yourself to relax, because you deserve it. 
The whimsical, moody melody of 'Try Aagin' is as soothing to the soul as a warm hug from a loved one. JaeHyun's voice is as sweet as honey, complemented by the depth of d.ear's vocal colour. This song makes us believe in fated love.
Park HyungSik's OST for the short film "Two Lights: Relumino" is a slow, poignant ballad, aptly titled 'Two Lights' that perfectly encapsulates the artistic essence and sentimentality of the work. Park HyunSik's ethereal vocals paired with the meaningful lyrics, make this song unforgettable.
3. eAeon – 'Don't' ft. BTS' RM
If you've been seeking out some much-needed catharsis, this poetic masterpiece by eAeon and BTS' RM will be a shoulder to lean on. With eAeon's resonant vocals alongside RM's sublime rap, 'Don't' is musical melancholia at its finest.
There is no song as validating and comforting on a gloomy day as Kai's 'Blue'. His dulcet voice is an aural blessing and the lyrics remind us that sometimes reaching out for help is the best thing we can do for ourselves. We definitely need more of this from the K-Pop world.
5. Suzy – 'Satellite'
Suzy's tryst with brit-pop brings us an enchanting love song that's truly one of a kind. The idol/actress' musical comeback highlights a newfound maturity that is both timeless and trendy, leaving us wanting more. You can read about the hidden meaning behind Suzy's lyrics in 'Satellite' here.
"Bittersweet" by SEVENTEEN's WonWoo and MinGyu, featuring Lee Hi, tells an evocative story of love and longing. If you just close your eyes, you'll find yourself transported to an 80's romance film in black and white.
7. Seori – 'The Long Night' ft. Giriboy
Finally, closing out this playlist we have one of the finest vocalists in the industry, Seori, joined by the extraordinarily talented rapper/producer Giriboy. 'The Long Night' sounds like a magical fairy tale that you just can't get enough of, perfect for the rainy day blues.
Did you enjoy this week's Mood Playlist? Which other songs would you add to it? Tell us in the comments down below!