Top 10 Instagram Updates By K-Drama Actors (3rd Week Of May 2022)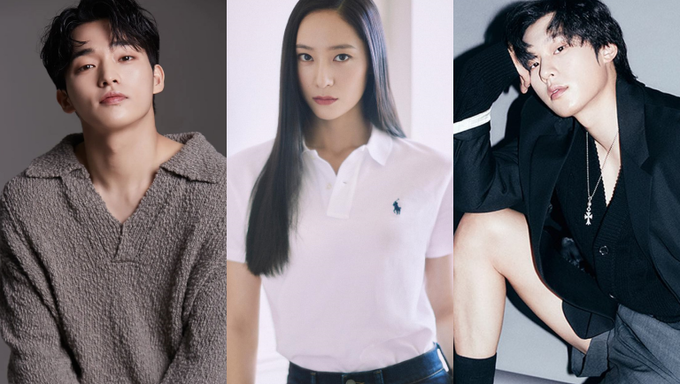 Hello everyone and welcome to the tenth edition of our weekly "Top 10 Instagram Updates By K-Drama Actors". You can read our previous selections by clicking here. This article will be showcasing some of our favorite updates and content shared on Instagram by K-Drama actors. From adorable selfies to drama announcements, teasers, ads, chill time with family and friends, magazine photoshoots, etc. At the end of the article, we would be taking a fun poll asking you which actor had the best update this week.
Here are our top 10 picks of the best Instagram update by K-Drama actors for the 3rd week of May 2022.
Our excitement for "Yumi Cells 2" builds up, as the actress shares an updated poster of the series. The second season is set to start airing on the 10th of June. Are your calendars marked?
The "Squid Game" fever is endless as members of its stellar cast grace the pages of Vanity Fair magazine. All looking stunning and powerful, the
The celeb lends her timeless beauty to watch brand Longines in this advert.
Shining like the bright colors of his outfits and armed with a gorgeous smile, the "Best Mistake" actor looks fresh and handsome in this picture.
There are many reasons why fans are crazy in love with the "Crazy Love" actress. And one of them is her effortless beauty and charisma. Which are displayed in these pictures for Harper's Bazaar Magazine.
Actress Han SoHee's fairy-like beauty is so enchanting and along with fans, we are stunned every time she appears on the screen.
The beautiful "Our Blues" actress looked elegant and radiant as she shares clips from the Gucci fashion show.
The star from the hit BL series "Cherry Blossoms After Winter" looks so handsome in these new profile shots. Like many, we look forward to seeing him on our screens again.
We simply cannot get over how charismatic and handsome the actor looks in these pictures for ELLE magazine.
Radiating the same energy and beauty of a sunflower, Park MinYoung tugs at our hearts with this Instagram update.
Which of these K-Drama actors had the best Instagram update this week?
May 20, 2022 ~ May 27, 2022 (KST)
※You can vote multiple times without sign in.