"Jinxed At First" Releases Romantic Teasers Featuring Seohyun and Na In Woo
K-Drama
By 
 | 
Bathed in a love spell vibe, the lead stars of Jinxed At First are set to meet the viewers on June 15.
Jinxed At First narrates the story of Gong Su-kwang, a man who considers his unhappy life as his destiny and lives according to it. But when Seul-bi, played by Seohyun appears to break the curse, they find love in the midst of the harsh and unfortunate world.
The upcoming KBS2 TV's midweek drama stars Na In Woo and Seohyun as the main leads.
Na In Woo reunites with Director Yoon Sang Ho whom he previously worked with for KBS River Where The Moon Rises. For Seohyun, the drama serves as her comeback work since her portrayal in Private Lives. 
---
In the drama, Su-kwang, a fish seller in a market possesses a special jinx.  He leads a completely different life after meeting Seul-bi.
Meanwhile, Seulbi, has the power to see the near future of anyone she touches, an ability she and her mother both possess. She grew up in a secret room, their talents being abused by a CEO who uses them for his own material gain. 
The two characters' meeting will create massive changes in both their lives drawing interesting pictures for every intrigued viewer.
Aligned to the initial teaser posters revealed, the unveiled new posters echo the same romantic feel. In the published images, the love pairing is walking hand in hand against the background of an amusement park evoking a fairy tale atmosphere.
They are also seen hugging each other affectionately exuding an air of affectionate lovers that attract attention.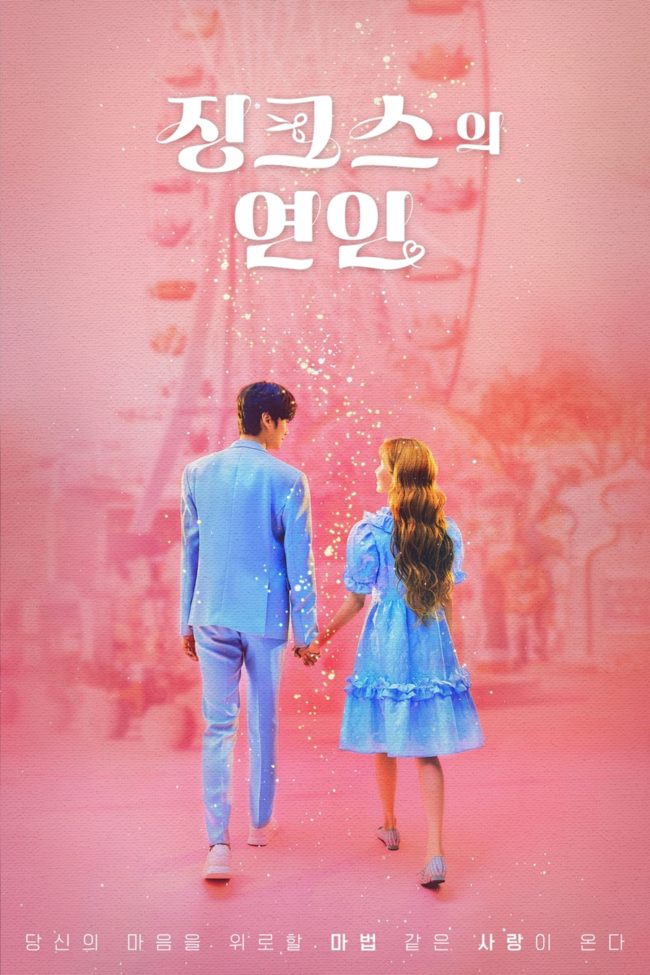 KBS 2TV's new Wednesday-Thursday drama Jinxed At First will be broadcast for the first time at 9:50 pm on June 15.
---
Source: enews IMBC  |  Photos: KBS2
How does this story make you feel?