Top 3 Male Idols With An Iconic Voice That Fans Would Recognize If They Attended The "King Of Masked Singer"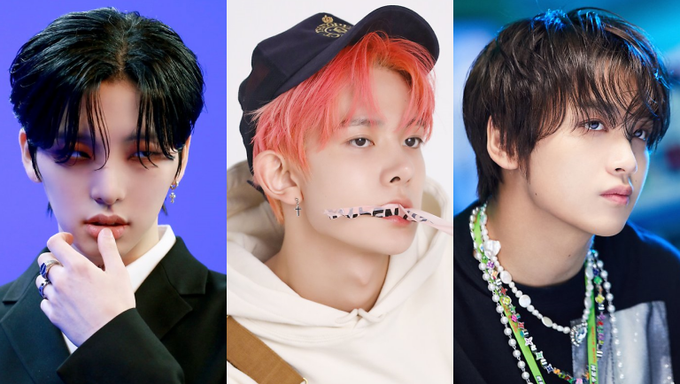 The "King Of Masked Singer" is an MBC music competition show that features participants from the Korean entertainment industry, who in a disguise compete to be crowned the best singer. Over the years, we have seen some of our favorite actors and  K-Pop idols grace this competition. Leaving viewers in awe with their vocals, oftentimes, many cannot recognize these stars by their voices alone, leading to roars of shocks and gasps whenever these stars behind the mask are revealed.
We took a poll asking our readers to vote for the male K-Pop idol with an iconic voice they would recognize if he attended the "King Of Masked Singer". A lot of votes were placed and we thank you for your participation.
The results are in! Here are the top 3 male idols with an iconic voice that fans would recognize if they attended the "King Of Masked Singer" according to Kpopmap readers.
ENHYPEN HeeSeung's vocal colors are so striking and distinctive, once you get used to it, even with the talented vocal line of the group, you can easily identify his voice by just listening to it. A mask cannot hide the unique sound of his vocals chords as with 60.4% (186,588) votes, he ranks 1st on this poll.
You don't make a list of distinct vocals in K-Pop without having the man who is part of the leaders of this generation and has vocal colors and techniques that simply cannot be restructured or copied. Whenever you hear a ONEUS song, it is quite easy to know when it is SeoHo's part. And on a show like this, it would be very easy to recognize him by his voice alone. With 18.3% (56,461) votes, he ranks 2nd on this poll.
Even his speaking voice is so special let alone his powerful and resounding vocals. A vocalist like no other, it doesn't take a soothsayer to help you recognize HaeChan's voice and if he appears on the show, he might be the first person everyone immediately gets right with the first note he sings. Fans clearly agree as with 17.4% (53,866) total votes, he ranks 3rd on this poll.
You can check out the poll below.
Which of these idols will you recognize by their voices alone if they appeared on the show? Let us know in the comments section below.