Top 10 Instagram Updates By K-Drama Actors (4th Week Of May 2022)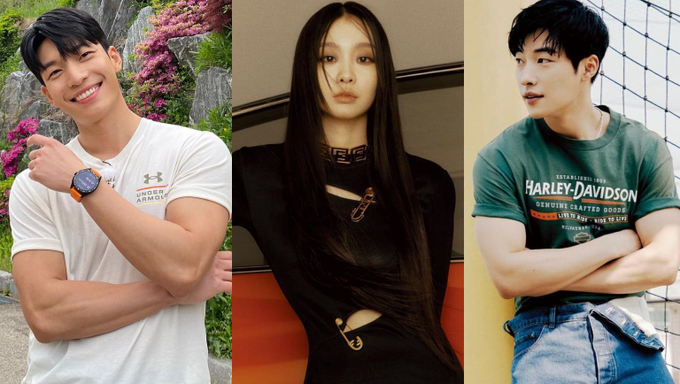 Hello everyone and welcome to the eleventh edition of our weekly "Top 10 Instagram Updates By K-Drama Actors". You can read our previous selections by clicking here. This article will be showcasing some of our favorite updates and content shared on Instagram by K-Drama actors. From adorable selfies to drama announcements, teasers, ads, chill time with family and friends, magazine photoshoots, etc. At the end of the article, we would be taking a fun poll asking you which actor had the best update this week.
Here are our top 10 picks of the best Instagram update by K-Drama actors for the 4th week of May 2022.
The "Business Proposal" star keeps feeding us with many reasons why we need to stan her and her striking beauty is clearly one of them. Looking stunning in this update, we can't help but say "we have found the one".
Long-haired Lee JongSuk will always leave us breathless as he looks like a mystical creature whose beauty will literally take your breath away. Swipe to the end for a wonderful surprise.
One word "Powerful". Oh! and another, "Gorgeous". The actress looks absolutely stunning in these pictures for W Korea.
We can all admit that he is super adorable and dropping some of the most heart-fluttering romantic lines in "Love All Play", he doesn't just own the national record but our hearts too.
His adorable smile shines brighter than the light as he looks like the quintessential plant dad in this photo.
The actress looks radiantly stunning as she shares pictures from her trip to Cannes, France while promoting the new film "Boxer".
They might be rivals with the same love interest in "Bloody Heart" but in this picture, they look so adorable together.
There is clearly a reason why his Instagram updates get a ton of likes, and clearly, it is because he shares the best content. Looking adorable as ever in this chill outfit and gorgeous smile, he makes fans want to double-tap and turn on the notification bell.
Stunned and speechless, we simply have no words to describe how someone's side profile looks this gorgeous. Well, when you're Mun KaYoung, all your angles are simply beautiful.
Looking sporty and cool, the actor shows off different layers to his irresistible charms as he graces the spreads of fashion and lifestyle magazine 1st Look.
Which of these actors had the best Instagram update this week
May 27, 2022 ~ May 30, 2022 (KST)
※You can vote multiple times without sign in.