31 K-Dramas To Watch In June 2022
Character-centric stories prevail in the roster of June 2022 Korean Dramas!
A couple of dramas previously slated for May airing were pushed to the June broadcast date, thereby making a jampacked June 2022 Korean Dramas.
From heist, revenge, and romance; the list is equally represented by genres that would accommodate a wide range of audiences.
What's Currently Airing and Ending This Month?
---
June 2022 K-Dramas
Eve | June 01 | tvN
Eve follows the bittersweet story of Lee Ra El, portrayed by Seo Yea Ji. Despite being born into a perfect and well-off family, Ra-el lost her parents at a young age. 
Thirteen years later, she grew up to be a beautiful woman with thorns and deadly charms. She will do everything to give justice and will take down the culprits behind her parent's death.
However, the man she intends to get revenge on, Kang Yoon Gyeom (Park Byung Eun), buds a romance with her. 
Rounding up the lead cast are Lee Sang Yeob and Yoo Sun. The series is directed by Park Bong Sub (The Uncanny Counter) and penned by Yoon Young Mi (The Good Witch, Birth of a Beauty).
---
Doctor Lawyer | June 03 | MBC
Doctor Lawyer tells the story of an elite surgeon who specializes in general surgery and cardiothoracic surgery, Han Yi Han. His life then transformed as a surgery he conducted and is confident to be successful, unexpectedly fails.
As Yi-han's medical license lifts, he returns four years later as a lawyer, specializing in medical litigation. While defending victims from medical malpractice and negligence, he is also on a mission to unveil the secrets behind the death of his last patient.
---
Why Her | June 03 | SBS
Why Her tells the story of a passionate and charismatic lawyer, Oh Soo Jae (Seo Hyun Jin). At a young age, she has proven to have what it takes to become part of TK Law Firm's top attorneys.
However, her journey to be known as one of the best lawyers in the country is not easy. Her principles and competitiveness helped her overcome challenges and became unstoppable.
A new case that she's handling then took an unexpected turn that destroyed all the hard work she built. To go back on her feet, Oh Soo Jae needs to take the role of a professor at a law school.
There he meets law student Gong Chan who is not afraid of anything to protect her. Hwang In Youp takes the role of Gong Chan and expects a fascinating synergy with the actress.
---
Cleaning Up | June 04 | JTBC
Cleaning Up follows the passionate cleaners, Eo Jung Mi (Yeom Jung Ah), Ahn In Kyung (Jeon So Min), and Maeng Soo Ja (Kim Jae Hwa), of Best Investment & Security firm. Their destiny then changed as they overheard insider trading information. 
Furthermore, actors Lee Moo Saeng and Na In Woo add charm and mystery to the drama with their characters. Moo Sang plays the role of Lee Young Shin, an informant in Best Investment & Security with secrets concealed behind his serious appearance.
On the hand, Na In Woo transforms into an engineering student in the Ph.D. program, Lee Do Young. His character's story and charms will soon unveil and capture the hearts of viewers.
---
Link: Eat, Love, Kill | June 06 | tvN
Link: Eat, Love Kill tells the story of a man who unexpectedly starts sharing different emotions with a woman. Yeo Jin Goo will portray the character of a skilled and talented sous chef, Eun Gye-hoon.
He started his own restaurant in a town where his twin sister vanished years ago. Eun Gye-hoon suddenly starts feeling random emotions of sadness, joy, and pain out of nowhere.
The woman whom he's been sharing a connection with will be played by Moon Ga Young. She will transform into an optimistic job seeker, Noh Da-hyun. Despite being treated badly by her mother and peers, she remains positive and spirited in life.
---
Insider | June 08 | SBS
Insider is an action-suspense drama narrating the story of Kim Yo Han (Kang Ha Neul). He is a judicial trainee who fell into an unexpected incident during an undercover investigation in a gambling ring. Yo Han then struggles to win the loss of fate stolen from him in the prison.
Furthermore, the series promises a drama of psychological warfare, intense action, and a battle of mind experience. The gruesome revenge of a man who is in a match with the world that led him to destruction would be the key point of the series.
---
Yumi's Cells 2 | June 10 | TVING
Yumi's Cells 2 follows the story of Kim Yu Mi (Kim Go Eun) on her journey to heal her heart and give love another chance. Her previous relationship with Ku Woong (Ahn Bo Hyun) helped her grow and learn to balance love and dreams.
Her co-worker, Yoo Babi, will then help Yu Mi to have the courage to open another chapter in her life bravely. Their friendship flourishes into romance as their love cells help them figure out their emotions.
---
Jinxed At First | June 15 | KBS2 |
Jinxed At First narrates the story of Gong Su-kwang (Na In Woo) , a man who considers his unhappy life as his destiny and lives according to it. But when Seul-bi (Seohyun), appears to break the curse, they find love in the midst of the harsh and unfortunate world.
In the drama, Su-kwang, a fish seller in a market possesses a special jinx.  He leads a completely different life after meeting Seul-bi.
Meanwhile, Seul-bi, has the power to see the near future of anyone she touches, an ability she and her mother both possess. She grew up in a secret room, their talents being abused by a CEO who uses them for his own material gain. 
---
Alchemy of Souls | June 18 | tvN
Bannered by Jung So Min, Lee Jae Wook and Hwang Min Hyun, Alchemy of Souls spins a captivating fantasy romance narrative.
Notably, the creative team behind the series features Hong sisters (Hotel Del Luna) and director Park Jun-hwa of What's Wrong With Secretary Kim and Touch Your Heart fame.
Alchemy of Souls narrates the stories of people whose destinies are magically altered, thereby switching their souls. This change modifies their souls, allowing them to grow in the background of a fictional country that does not exist in history or on maps.
---
Money Heist: Korea – Joint Economic Cooperation | June 24 | Netflix
Money Heist: Korea – Joint Economic Area features an unprecedented heist in the chaotic dystopian peninsula of North and South Korea as they go on the verge of peaceful yet sudden unification.
---
Cafe Minamdang | June 27 | KBS2
Cafe Minamdang, affirms a mystery and comical narrative starring Seo In Guk and Oh Yeon Seo. Leading the series are Director Go Jae Hyun (Black) and Writer Park Hye Jin (The Emperor: Owner of the Mask).
The latest series from KBS2 follows the investigation of a former detective turned shaman, Nam Han-jun (Seo In Guk), in a café named Minamdang. Oh Yeon Seo plays the character of Detective Han Jae Hee who has been working with the violent crimes unit for three years.
Rounding up the lead cast are Kwak Si Yang and Kang Mina.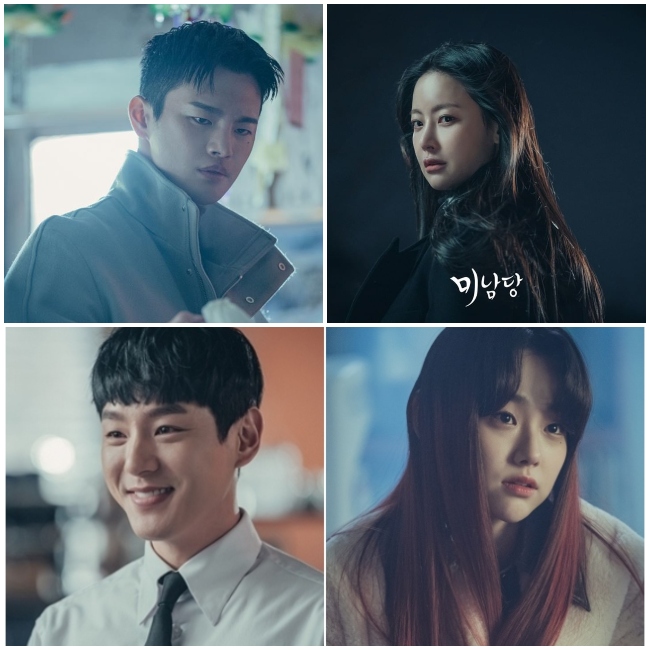 ---
Extraordinary Attorney Woo | June TBA |
The new series by ENA Channel and Netflix is directed by Yoo In-sik (Dr. Romantic, Vagabond) and penned by Moon Ji-won.
Rounding up the main cast are Jeon Bae Soo, Baek Ji Won, Jin Kyung, Joo Hyun Young, Ha Yun Kyung, Joo Jong Hyuk, and Lim Sung Jae.
Portraying the titular role in Extraordinary Attorney Woo is the talented actress Park Eun Bin. As Woo Young-woo, she portrays a new lawyer at a big law firm company with an IQ of 164.
The series warmly and pleasantly solves the challenge of Woo Young-woo, who confronts the prejudice and absurdity of the world from a slightly different point of view.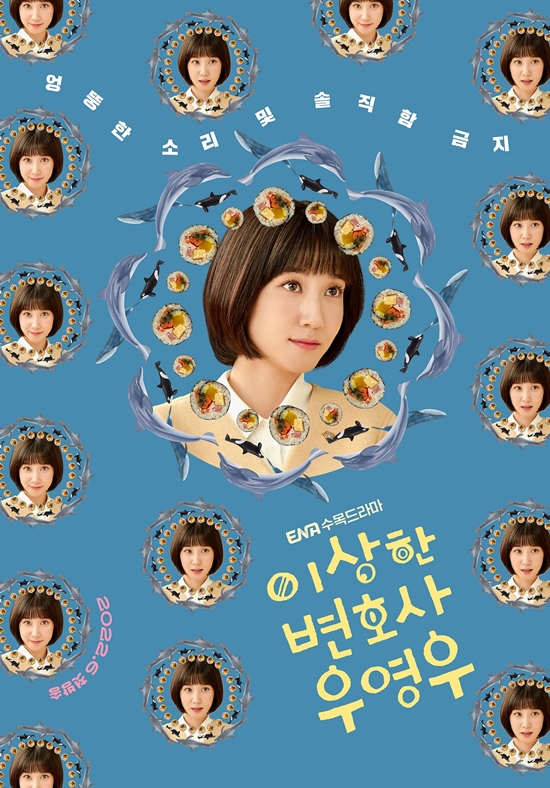 Make sure to update your watch list as June 2022 Korean Dramas would make us all busy!
---
Photos: Respective Networks and Production Companies of Aforementioned Dramas