Kpopmap Mood Playlist: If You Know These KR&B Songs, You're Automatically Cool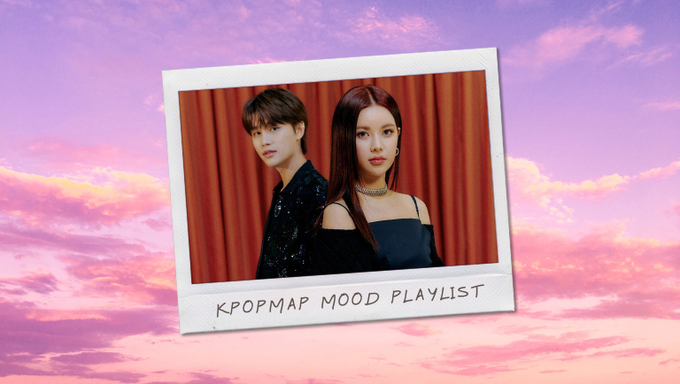 Welcome to the 33rd article of Kpopmap's weekly series: Kpopmap Mood Playlist! In this series, with articles released every Friday, we create a playlist of unique songs across various genres such as K-Pop, K-Rock/Indie/Hip-Hop/R&B, ballads, city pop, and more, exclusively curated for a very specific mood. Through this series, we want to introduce you to artists and genres as well as give you the perfect collection of songs to jam out to, regardless of how particular your mood is. You can even request a playlist in the comments down below!
You can find all our "Mood Playlists" by clicking here!
This week's Mood Playlist is dedicated to the stars of the K-R&B world who are taking the genre to a whole new level. If you listen to these KR&B artists, we know you've got great taste in music.
SOLE – 'Slow'
'Slow' is a gentle and warm song to remind you that it's alright to slow down sometimes. SOLE's voice is comforting and reassuring and wraps around you like a much-needed hug.
JUNNY – 'By My Side'
JUNNY is easily one of the most talented R&B artists in the scene at the moment. 'By My Side' is a true gem of a love song that will make you feel like you're on top of the world.
Moon SuJin – 'The Moon' ft. NCT's TaeIl
'The Moon' marries jazz and R&B in such a seamless way that the effect is simply enchanting. Moon SuJin and Moon TaeIl's voices blend just as wonderfully, creating the most addictive elixir of love.
When it comes to KR&B, two names that are simply irreplaceable are Colde and BaekHyun from EXO. A beautifully melancholic masterpiece, 'When Dawn Comes Again' is brimming with emotion. The vibes are immaculate with this one.
Dept – 'Whenever it rains' ft. Nason, amin
Dept is one of those artists whose music you will want to hold close to your heart forever. 'Whenever it rains' by Dept, featuring Nason and amin is whimsical and charming with candied lyrics that just hit different. You're going to love this one!
GSoul – 'bad habit'
One of the most impressive and skilled vocalists in the Korean music industry, regardless of genre, GSoul's talent is unrivaled. 'bad habit' is a particularly mellow and playful song that highlights his vocal colour, making us fall for him even more.
Did you enjoy this week's Mood Playlist? Which other songs would you add to it? Tell us in the comments down below!